Trance Night – An Evening of Music and Trance for Health and Healing
December's Trance Night is a Winter Solstice Celebration. Ritually marking the end of the year and beginning of the earth's new orbit around the sun….traditionally, the time of the return of the LIGHT.
Expect ritual, tribal drum music, dancing in the dark and deep trance.
(Please note: "dancing" means whatever you feel like doing. For many people it is standing and swaying to the music. For others it is far more active. There are no rules and people's eyes are closed. You know that saying, "Dance as if no one is watching?" This is an opportunity to do just that. No one will be watching. It may be cathartic. It may be cleansing. It is a lot of fun.)
And, you WILL be actually dancing – or moving in what ever way your body wants to move – so please dress accordingly. If you are coming directly from work, bring clothes to changing into. Also note that you will be asked to remove your shoes, so wear nice socks. You can also go barefoot.
This month's Trance Night will be exploring Movement as Trance – what some might call "Trance Dancing," you might call a party. Although our form of Trance Dance features original music and may not be anything remotely similar to what others might expect. Ours is "Trance with Purpose" and has a healing nature to it. You can expect to spend a good portion of the time moving in space or lying on the floor for the guided visualization. Please wear clothing to move in and perhaps your own yoga mat to lie down upon. Yoga mats will NOT be provided at the dance studio.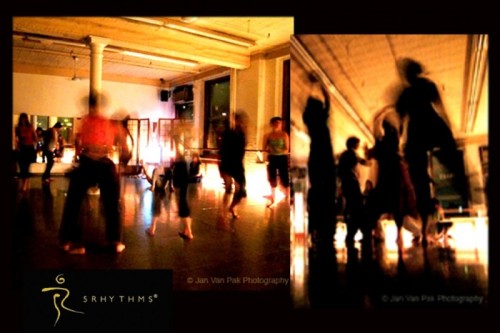 The stages of the evening will follow this structure:
Setting the Intention (a written exercise)
Preparation
Alignment Movement to the Breath
Trance (in motion)
Trance (in stillness with guided visualization)
Re-integration

Trance Night – An evening of music and trance for evolutionary change
Thursday evening December 22
Ripley-Grier Studios, 520 8th Ave, NYC
7:00pm – 9:00pm
* NOTE – Please arrive EARLY. Consider this a sacred space. Arriving late will disturb the process.
We will begin at 7. You may arrive anytime between 6:30 and 6:50
$22 (I've rented a larger space that costs more but still keeping the costs a low as possible)

---