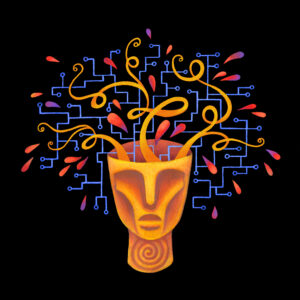 ACCELERATED HEALING WITH ALTERED STATES OF CONSCIOUSNESS
For thousands of years non-Western societies have used altered states of consciousness in their traditional ways of healing. Today modern techniques like hypnosis and Neuro-linguistic Programming (NLP) use altered states in their interventions.
Join us as we survey some of the techniques of inducing altered states––using both ancient and modern techniques––in creating lasting change.
In this daylong virtual workshop we will:
• Examine healing methods used throughout the globe and throughout time in non-Western societies
• Experience inductions to alter consciousness
• Learn techniques of self-hypnosis that you can use in the future on your own
• Explore a wide range of applications that include: changing habits, shifting emotions, developing resilience, generating healthier lifestyle options, repatterning responses, and changing beliefs
• Connect with our own unique soul purpose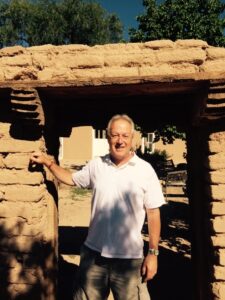 Robert Vetter, M.A. is a healer and soul coach who utilizes a combination of indigenous-
inspired and Western methods to co-create lasting change for everyday modern problems. As a
cultural anthropologist, Bob conducted fieldwork on healing practices among the Southern
Plains tribes of Oklahoma. He was adopted into a family of Comanche people by Oliver
Pahdopony, the last medicine man of his tribe. Later, he co-authored the book Big Bow: The
Spiritual Life and Teachings of a Kiowa Family along with his adopted uncle, and Kiowa medicine
man, Richard Tartsah. His later work took him to Mexico to learn the practice of Curanderismo,
the traditional healing system of ancient Mesoamerica. Today Bob creatively combines
indigenous-inspired methods of ceremony, altar work connected to archetypal symbols, soul
retrieval, and spiritual cleansing along with the modern techniques of neo-Ericksonian hypnosis
and Neurolinguistic Programming.
Doug O'Brien, author of "The User's Guide to Sleight of Mouth," is a certified Trainer of Hypnosis, certified Trainer of The Havening Techniques® and a Master Trainer of NLP (Neuro-Linguistic Programming) based in New York City. As a Hypnotherapist, he helped found the Department of Complementary Medicine at Columbia Presbyterian Hospital in the 1990's under Dr. Oz. where he provided pre-surgical hypnosis to cardiac patients. As a seminar leader he has traveled the world teaching Neo-Ericksonian Hypnosis, Sleight of Mouth, the Havening Techniques® and storytelling. He is author of the forthcoming, "The Storyteller's Handbook."