This four hour workshop is for all First Responders ~ Fire Fighters, Medical Personnel, EMT, CERT, Law Enforcement, etc.
In emergency situations words can mean the difference between pain and comfort, panic and calm and even life and death.
This  workshop offers specific verbal strategies to Calm, Relieve Pain, Promote Healing, Basic Grief and Death Notification, Stress Management, CISM, Effective Crisis Management, work with children, and Save Lives.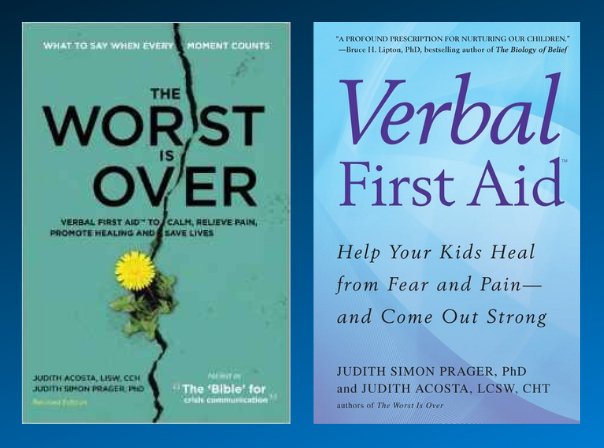 Learn the theory and physiology behind Verbal First Aid…during times of shock, fear, extreme pain, acute distress, people are in an altered state in which words can reach their autonomic nervous system and have a profound effect! During such states your words could harm or your words could heal.