FROM THE COMFORT OF YOUR OWN HOME
9:00AM- 5:30PM (Eastern time) November 5 & 6, 2022

The Havening Techniques® can help with many issues, including distressing memories, trauma, fear and
pain. Havening is a psycho-sensory technique that uses the sensory input of touch plus imagination and
verbal interaction to create lasting change by utilizing current neuroscience, assembled by its creator Dr.
Ronald Ruden, PhD, MD.
More about Havening…
Havening targets encoded traumas by disconnecting related painful emotional components from traumatic
memories. The distress of re-experiencing an event is mitigated through a process called depotentiation.
Using the Havening touch protocol, creates delta waves in the brain. These delta waves facilitate an
electrochemical production of the enzyme calcineurin, which removes the AMPA receptors from the
neurons holding the trauma in the amygdala.
During this two day training, participants will receive one-on-one instruction by seasoned practitioners on
how to apply these techniques. Havening will serve as a perfect compliment to your present skill set or
even the basis of a whole new approach to healing.
This program is designed for, but not limited to, people in healing professions.
If you are a doctor, nurse,  therapist, hypnotist, educator, or coach, Havening can dramatically enhance your practice.
If you are a parent or teacher who works with children who have issues with self regulation or are "on the spectrum", Havening is a fantastic tool that can help with that.
If you are a social worker who helps teens with anxiety or depression, or if you are a first responder who has difficulty after an incident on the job, Havening can be a great addition to your skill set.
Certification is an option, but not a requirement in learning Havening. If you are not a healing practitioner, but know that Havening will be an excellent tool for you to use with yourself and family member, then you can sign up for the  "Compete course without Certification"   at a discounted rate.  AND, if you decide after the two day training that you want to continue on to certification, receive a mentor and all the support you can ask for, you can upgrade to the certification track.
*Earn 16 CE hours available for NYS licensed mental health workers, (*contact us for more details info@havening.org) included in the price.
Includes: Online Primer;  9hrs Video Training DVD; Certificate of attendance; the Certification Program / Process; Online Science review; Discounted prices on future events; Access to the closed forum on Facebook where you can talk to the Havening Developers, the trainers, and other certified trainers. This ticket includes the certification track and a  mentor who will guide you through the certification process, and 3 consult sessions with your mentor.
BELOW will be completed at home after the course
First: Complete the Science Review, this is online, you can access it from your login. The questions on this review were created from The Primer and guide, read those and watch the DVD's before taking exam.
Second: Complete the online Ethics Course* you can access it from the Certification Portal (separate fee $149) *US based practices only
Third:  Sign the Written Acknowledgment of Receipt of the Havening Techniques Ethics & Conduct Policy filled out on the certification portal
Fourth: Submission of 30 Case Studies using Havening Techniques plus  submission of 2 Video Sessions using Havening Techniques with two different people (minimum 15 minutes and a maximum of 60 minutes) You will also need to upload the two permission to video agreements – signed – onto the certification portal – all documents needed are in the resource library. Please wait for your mentors' letter regarding their specific preference for submissions.
Fifth: Complete all details on your account, including name for certificate, address and biography for profile, once you have uploaded all the details and you have been promoted to practitioner, you will be officially announced on Facebook closed and group pages
Sixth: Fifth: Submit your Application (signed electronically) along with the application fee of $99 US
About Your Trainers
Doug O'Brien
Doug O'Brien is one of America's leading Hypnotherapists, NLP & Havening Practitioners based in New York City. He was a master trainer for the Anthony Robbins' training company and, in the 1990's, helped establish the Department of Complementary Medicine at Columbia-Presbyterian Hospital with Dr. Oz. He is the author of "The User's Guide to Sleight of Mouth," an NLP book on belief change, and is an internationally recognized trainer of NLP and Ericksonian Hypnosis.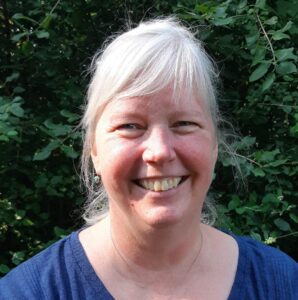 Becky Musta
For almost 30 years, Becky has been studying and practising diverse healing techniques. A Havening Techniques® Practitioner and Trainer, Reiki Master Teacher, certified NLP practitioner and Coach, and certified HeartMath® practitioner, she is passionate about natural healthcare and a strong advocate for non-invasive healing. Prior to her certification for Havening Techniques®, Becky achieved an honours certificate in Thanatology (the study of grief and bereavement). For many years she worked with families to help them navigate the difficulty associated with grief and loss, anxiety and trauma. Becky's gentle nature and intuitive abilities, allows her to create a client centred safe environment, where they can reclaim their lives and restore their peace of mind.
Training Assistants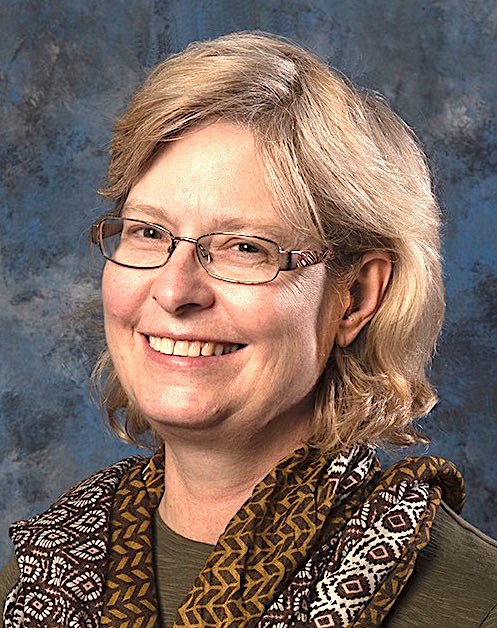 Sandra Yukes
Sandy Yukes brings her life-long investigations into natural healing and the mind/body connection to her Havening practice. Informed by her personal journey, Sandy is a speaker, mentor and leader in trauma healing and Recovery. She comes to Havening after 35 year in a successful sales career.
Sandy studied the science of trauma and recovery with Bessel van der Kolk, Diane Poole Heller, and Lucia Sky. Her continuing studies in Essence, Presence and meditation have taken her all over the world with Cáli Ornelas and Emilio Mercuriali.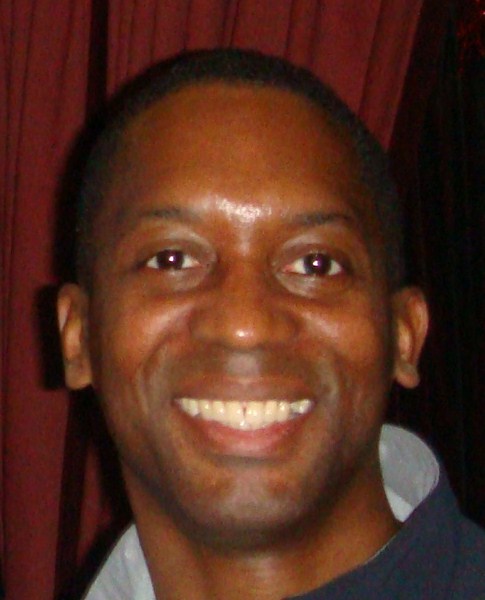 John G. Johnson
John G. Johnson is a Licensed NLP Trainer with the Society of NLP, a Creativity Enhancement Trainer and a Personal Success Coach. He's conducted  workshops in the United States, Jamaica and Europe.
There are numerous NLP and Success Coaches today. The difference between John and others is that he understands that experience is the best teacher. He makes sure his students not only have an intellectual understanding of the techniques, but an experiential one as well. This way his students will have a meticulous command of what they are learning. Making sure his students achieve success is what is of utmost importance to him.

Milena Wilbur
Milena is an experienced certified Havening Techniques® practitioner.
Milena brings to her work the compassionate mind approach to recovering from trauma. For years, Milena has been studying the pioneers of trauma treatment – Dr. Peter Levine, Dr. Bessel van der Kolk, Diane Poole, Dr. Paul Gilbert and applying the science of trauma in her work.
Milena has studied mindfulness. With training in Addiction recovery and Reiki, as an NLP practitioner and timeline therapy practitioner, and as a trained trauma informed facilitator, she uses all learned skills helping people to heal and recover. Milena is passionate about helping people whether dealing with trauma, stress, life changes or working toward new achievements.
Feather (Delia) Windwalker
Feather (Delia) Windwalker practices as Feather Wind Wisdom. Her methods focus on guiding clients to inner wisdom resulting in clearing unwanted emotional burdens. By releasing emotional suffering Feather supports your positive vision toward thriving on your most authentic life path. Employing Havening Techniques® as her primary protocol, Feather blends the power of your brain's natural pharmacy with ancient healing arts. Inspired by Havening researchers, her approach is informed by the neuroscience of sacred healing touch creating change in brain chemistry.