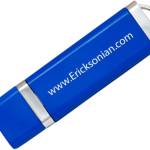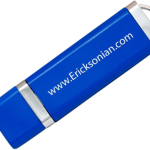 Someone once said, "The road to success is always under construction."
They were wrong.
Because, while the metaphor is ok, success isn't a destination at which you'll one day arrive. In fact, success isn't even a thing. It's what linguists call a nominalization.
You probably know that that means success appears to be a thing but it isn't, really. Try the wheel barrow test: Can you put your success in a wheelbarrow and cart it around with you?
Of course you can't.
However, you can enhance the PROCESS of SUCCEEDING and thus get more of those things that you can measure success by.
Ironically, this often works best when you begin to appreciate that YOU ARE ALREADY eminently successful.
You are an absolute MASTER at being you. You do "you" perfectly.
And there's nothing wrong with you. You function perfectly.
That being said, most people are aware of aspects of their current reality that they would like to change. Make "better," as it were. Don't you?
Maybe you'd like to earn more money or get out of debt.
Maybe you'd like to get in better shape.
Maybe you'd like to have more sex.
Maybe you'd just like to feel good about yourself.
Hypnosis and NLP can help you do just that, and I've put together a collection of some of my favorite recordings that are GREAT WAYS to DO THAT.
Please Note: This is NOT a tape or a CD. These are also not available as downloads. They are available only on a special USB Thumb-drive. You get 11 tracks on one thumb drive that you'll plug into your computer and then upload to your listening device (iPod or phone for most people).
Included on this drive are hypnotic inductions and NLP processes that I, myself, use regularly. Some of them I use almost daily.
As an example, there is the "Self-Coaching Strategy" developed by my late teaching partner, Kevin Creedon. I use this every week to consistently track my progress and adjust my approach to my life, my relationships and my business.
There is also the Betty Erickson Special method of Self Hypnosis I use daily as a meditation and focusing/balancing tool.
There is trance music and ocean weave sounds for use as background sounds when doing hypnosis or going to sleep at night.
There is even a track called "Be a Non-Smoker" that quite honestly can be used for any positive behavioral change, not just quitting smoking. (The nice thing about Ericksonian Hypnotic approaches is that often they can be used for multiple purposes.)
All of these tracks are available on the one thumb drive and the price-point has been kept very affordable. I want to share these — "My Favorite Trances" — with everyone who'll find them as useful as I do.
And, right now this USB Thumb-drive is — like almost ALL our products — available at HALF the usual price.
GO to https://ericksonian.com/product/my-favorite-trances and get yours today.
OR DO THIS: go to https://ericksonian.com/shop  and see ALL our available products.
The "Almost Everything Half Price Sale" ends on July 15th.