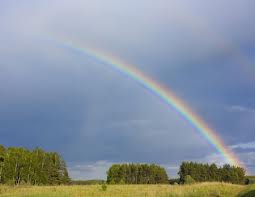 First, let me remind you of a Chinese Taoist story that I previously posted in this blog back in May 9th, 2012.
If you want to read the entire story (it's not long) here's the link: (https://ericksonian.com/-MAIN/?blog=using-stories-in-coaching) Basically the story involves an old Chinese village suffering from a drought so they send for a Rainmaker. He arrives in town and discovers that their town is terribly out of touch with the Tao, so he settles into the cottage the townfolk provided for him and begins to simply do everything in accordance with the Tao ("the right way of living"). After a few days of this daily routine, it begins to rain.
Now why this story is so useful in Coaching is that it kind of explains one of the reasons why Coaching works so well in the first place.
Coaching is sometimes perplexing to people because it is different from other things with which they are familiar so they are not sure what to make of this thing we call Coaching. Sometimes it is easier to define what coaching is NOT, rather than what it is.  Coaching is not Therapy. We're  not here to try to "fix" something that is "wrong" with you. Coaching is not Consulting. A "Consultant" is someone who is an expert in your field and can give you specific advice and direction in your specialized field while a "Coach" doesn't need to know anything about the client's area of expertise.
A "Coach" helps the client to get clear on what it is that they want for themselves and then helps them get there. A "Coach" is someone who knows how to ask strategic questions to help the client get over their own self-imposed obstacles and actually do what they are here to do. And, often, a "Coach" is a storyteller.
Stories capture a listener's imagination. As a Coach, if I were to present to you the concept of how, when we as people get all of our ducks in a row and live according to our values, things go better. You might agree and feel like you "should" do that, but chances are pretty good that you already know that. However, by telling you a story that illustrates the point I plant the idea deeper into your imagination – into your subconscious mind, if you will – and create much more response potential. The Rain Maker story, then, helps to illustrate why it is important get all of our ducks in a row and live according to our values… when you are living in balance and harmony with all areas of your life, FLOW happens naturally.
A good story well told sticks in the mind and resonates way beyond one coaching session and even beyond the duration of the coaching relationship. The more good stories you have and the better you are at telling them, the better your clients will do. The better your clients do, the better you're business will be. It's a win win.
Wait! That reminds me of a story….